Are you having problems with your electrical system but aren't sure what's causing the issue? It may be time to call an electrical contractor. Artisan Electric Service of Fort Mill, SC offers troubleshooting for all types of electrical problems. The electrical contractors at our fully licensed and insured company will come to your home or business and provide you with first-rate electrical repairs.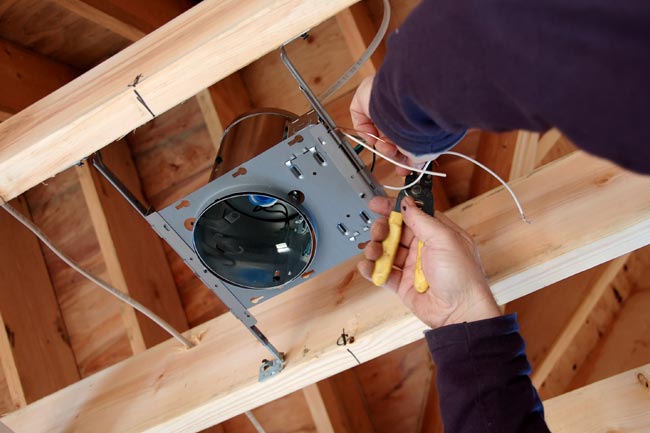 Here are just a few of the services we offer:
Residential Electrical Services
Call Artisan Electric Service when you need a first-rate residential electrical contractor. Our electricians can help with electrical repairs, installation of fixtures and outlets, electrical work for remodeling projects and new home construction, home and safety inspections, and much more.
Commercial Electrical Services
We're experienced in commercial electrical work, too. Our crews are available to design your company's full electrical plan. We also handle installation and repair jobs of all sizes. Additionally, we can help your business with main service upgrades, warehouse wiring, office wiring, HVAC wiring, and emergency lighting.
Landscape Lighting
Electrical lighting doesn't have to stop at the doorway of your home or business. Artisan Electric Service will install landscape lighting on your property to help enhance its overall appearance and curb appeal. Adding lights to your walkways, entryways, and driveway will create a huge visual impact. The same goes for adding lighting decks, docks, patios, pools, Jacuzzis, and spas.
Electronics Wiring
Life is so much easier thanks to the many electronic devices we have at our fingertips. But those devices require a steady supply of electricity. It all starts with accurate, up-to-date wiring. Our electricians will make sure your electrical system is able to handle the load of your audio/visual components, including wiring for surround sound and other home entertainment systems. We also wire and install audio entertainment systems, including speakers. Need a better solution for your phone, cable TV, or computer? We can help with that, too. We'll look at the layout of your home and your usage patterns to come up with options that will make your home more functional and enjoyable. We can even help you find ways to safely hide or disguise cords.
Call Artisan Electric Service when you need high-quality electrical work in the Fort Mill and Rock Hill, SC area.
We guarantee that you'll hear back from one of our contractors within 24 hours or we'll give you a 10% discount.
Artisan Electric Service
1750 Hwy. 160 W., Ste. 101-214
Fort Mill, SC 29708
(803) 415-1124
Serving South Carolina and North Carolina.